When you and your spouse or partner break up, it leaves children in an awkward position. Child custody arrangements are created to set children up for success and to help parents navigate co-parenting amicably. When a judge is deciding on a custody arrangement, one wrong move can affect the outcome. Here are four common mistakes you want to avoid.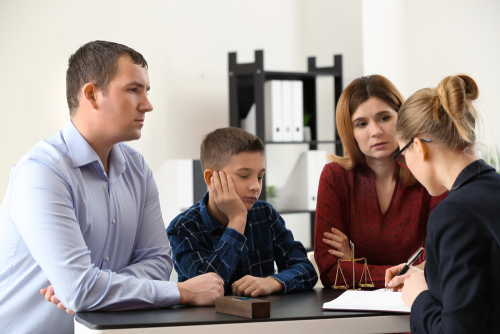 1.   Talking Badly About the Other Parent
We get it; you and your partner may not be on the best of terms. However, avoid speaking poorly of them to friends and family, especially to your children. That can lead to others taking the side of your former partner or spouse. Talking to your child about their other parent can raise concerns of parental alienation, and lead to less time allowed with your child. Discuss any negative feelings about your former partner with a counselor instead.
2.   Lack of Communication
You may not want to communicate with your former partner or spouse, but for the sake of your children, it's important that you do. Your cooperation is critical for resolving custody issues. If you choose to not communicate with your co-parent, or display a lack of control through angry outbursts, it can negatively impact your child custody arrangement.
3.   Posting Inappropriate Things Online
The internet has become an integral part of our society. We use it to communicate with friends, share pictures, and conduct business. When going through a messy break-up or divorce, it may be tempting to post negative things about your ex. Doing this is a great way to lose custody of your children. Refrain from posting or sending anything that you wouldn't want a judge to see.
4.   Not Having Legal Representation
Never handle child custody issues on your own. If you plan on going to court to fight for custody, always hire an attorney to represent you and your child's interests. Additionally, always follow your attorney's advice. Failing to do these things can lead to a less than ideal outcome.
Even if you think your case is straight-forward or simple, it is not. Hire a lawyer.
Avoid Mistakes with Alan Billian
Alan Billian is a Baltimore County child custody attorney who is here to help you avoid mistakes throughout your child custody case. We care deeply about getting the best results for you and your children. Most importantly, our personalized approach ensures that our clients always remember what's most important. Contact us today to see how we can help you with your case.