Get the Compensation You Deserve
An experienced lawyer can get you the worker's compensation you're entitled to.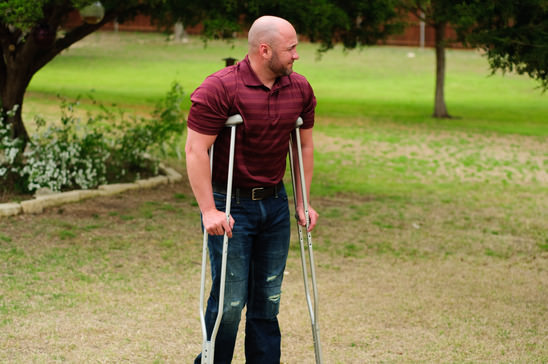 Employers in most states, including Maryland, are required to carry workers' compensation insurance. Between worker's comp and suing your employer, the first method is definitely a faster way to receive the financial support you deserve. While it might be faster, there are many roadblocks you could encounter in the process, which is when a Maryland workers' compensation lawyer could be of great help. Alan L. Billian, P.A. provides a wide range of legal services to employees filing for workers' compensation in Baltimore County, Carroll County, Howard County, Anne Arundel County and throughout Maryland.
Which Benefits do You Qualify For?
Workers' compensation in Maryland refers to a broad range of benefits. Depending on the context of your particular injury, as well as your employer's coverage, you could expect to receive a combination of the following:
Temporary disability benefits (total or partial) cover a short period of recovery time, and the amount will depend on whether you can't perform any work at all or are only partially disabled.
Permanent disability benefits (total or partial) apply to employees who suffered a permanent, non-recoverable injury that either prevents them from working entirely or performing certain functions.
Medical benefits cover a period of hospitalization, medicine, surgeries and other related expenses in case of an accidental injury or an occupational disease.
Wage reimbursement is meant to compensate an employee for any work time spent in court/commission hearings or for physical exams associated with filing a claim.
Vocational rehabilitation benefits cover the period of rehabilitation necessary to get the injured employee back into the workforce.
An experienced lawyer can help you understand which benefits you are entitled to and ensure you are not being deceived by your employer or their insurance company.
You Know You Need Legal Help When:

You are told you don't qualify for workers' comp.
Your employer is disputing your claim.
Your employer is retaliating against you for filing a claim.
You are forced to return to work before you are fully recovered.
You are unable to return to the position you previously held.
You are being discriminated against on the basis of your health condition.
You are not receiving all or part of the benefits.
You wish to sue your employer for intentional harm.
Seasoned Owings Mills, Maryland workers' compensation lawyers, Alan L. Billian, P.A. are experienced in a variety of issues that arise during the claim filing. We understand that time is always of the essence in these cases and do our best to get the benefits in your account as soon as possible. Our reputation among insurance adjusters as superior, yet fair, negotiators enables us to obtain maximum compensation for our clients.
Request a consultation to get professional legal advice in regard to your workers' compensation claim.