Your Guide to Planning Ahead
Plan ahead and work with an estate planning lawyer to protect your loved ones and your possessions.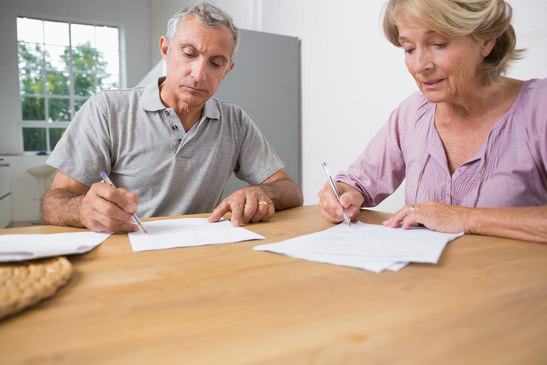 Whether your assets come down to just your home and your car or include a huge real estate portfolio, Our experienced estate planning lawyers at Alan L. Billian, P.A. will help you make sure your estate goes into the right hands after you pass away.
We serve as Maryland estate planning attorneys in Carroll County, Baltimore County, Howard County, Anne Arundel and throughout Maryland. If you live near Owings Mills, Reisterstown, Westminster, Ellicott City, Columbia, Annapolis, Glen Burnie, Baltimore City or Catonsville, MD, we are practically in your neighborhood!
What We Can Do For You
Estate planning is far more complicated than distributing your possessions to your loved ones. There are many other factors to consider, such as your state of health later in life, tax burden, as well as how to make it easier for your family to claim inheritance. You can't prepare for circumstances that you don't even know are possible, which is why an experienced Maryland estate planning lawyer is an invaluable resource.
For our lawyers, estate planning is about providing sound advice, answering your questions and drafting documents to your specific needs and desires. From creating a will to ensuring it is followed and executed to a tee, Alan L. Billian, P.A. provides the full range of estate planning and will services in Maryland, including:
Wills and Power of Attorney
Advance Healthcare Directive
Living Trusts
Estate and Probate Administration
Child Custody and Guardianship
Business Buyout and Succession Agreements
Will Contesting and Estate Litigation
Elder Law and Asset Preservation
Probate Proceedings
Litigation
From our experience, our clients welcome legal help and advice during both estate planning and administration. We are able to provide support to the personal representative of the deceased and make sure the estate administration process is as stress-free as possible in this time of sadness.
Complicated Cases Don't Scare Us
Some estate planning cases are rather straightforward, while others require additional research and brainstorming on our part to make sure your will is written and fulfilled as you wish. For example, estate planning and administration in favor of a spouse who is not a U.S. Citizen, not legally married or is a same-sex partner can pose some challenges. As supporters of marriage equality, our Owings Mills, Maryland estate planning attorneys understand that there could be complicated estate planning issues related to same-sex couples. We are capable of handling such delicate and complex matters in a timely manner.
Contact us today for a consultation regarding your estate plan or estate administration questions and concerns.