Helping You Get Out of Debt
Bankruptcy is a serious decision with long-lasting consequences and shouldn't be taken lightly. If you are considering bankruptcy or feel pressured by your creditors, it's time to discuss your options with your Maryland bankruptcy attorney. Alan L. Billian, P.A. is a Debt Relief Agency under federal law that provides assistance to people seeking relief under the bankruptcy code. Located in Owings Mills, MD, we serve the surrounding cities of Catonsville, Ellicott City, Reisterstown, Westminster, Columbia, Annapolis, Glen Burnie, and Baltimore City as well as many other locations in Carroll, Howard, Anne Arundel and Baltimore counties.
Is Bankruptcy the Only Way?
Even if you are settled on filing for bankruptcy, talk to us first. There could be other options you don't know about, such as debt restructuring. If you declare bankruptcy, the creditors will get off your back and you might even get to keep your home or your car. However, it will also remain on your credit history for 7 to 10 years and may prevent you from obtaining any type of financing for your business or personal needs.
Also, keep in mind that bankruptcy doesn't remove all of your financial responsibilities. Contributions like child support, alimony, some student loans and taxes, for example, will remain yours to pay off. Weigh in all the pros and cons before you decide to file.
Which Chapter to File Under?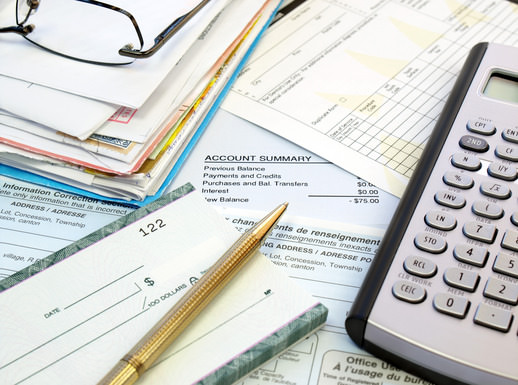 As bankruptcy lawyers in Maryland, we know that filing for bankruptcy does not mean your petition is automatically approved. There are different requirements you have to meet, such as the amount of debt and your income bracket, as well as several chapters you can file under. The three most common chapters are:
Chapter 7 will erase your debts but will require liquidation of assets.
Chapter 13 will help you keep your assets, but you will have to follow a repayment plan and return money up to a certain amount to your creditors.
Chapter 11 allows business owners to continue operations while restructuring their debts and paying them off over a period of time.
How Alan L. Billian, P.A. Can Help
Whether you are facing lawsuits, foreclosure or the end of your business, our Owings Mills, Maryland bankruptcy lawyers can help. From advising you in bankruptcy filings to defending you in court or negotiating settlements with your creditors, we can get you back on the road to financial recovery. Bankruptcy may be an option worth considering, but it may or may not be the best option for you. We will take the time to consider all courses of action before giving our recommendations.
Contact us for a consultation today to find solutions to your financial troubles.