A prenuptial agreement, commonly referred to as a prenup, is a written contract that both parties agree to before getting married. This contract serves as the outline for legal rights acquired upon marriage and what happens once their marriage ends, either by divorce or by death. At times, couples want to alter, or even revoke, their prenuptial agreements. Here's what you need to know about doing so.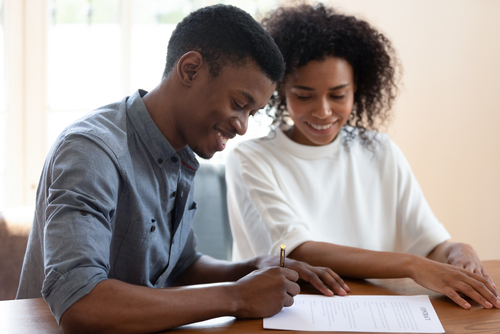 Reasons for Modification or Revocation 
There are many reasons why couples agree to a prenuptial agreement in the first place, and there are many reasons why they'd want to modify or revoke the prenuptial agreement once they are married. Some of those reasons include:
A spouse acquired additional property that was not included in the original agreement
The couple have children that must be accounted for in the agreement
The couple wants to redistribute their property allocation
The couple decides they no longer want a prenuptial agreement  
How to Change or Revoke a Prenuptial Agreement
Luckily, couples can modify or revoke their prenuptial agreement. Once you and your partner agree to alter your agreement, you can have an attorney either add to the original contract or create a separate contract that modifies the terms of the initial agreement. This is also the case for revocation. If your initial prenuptial agreement doesn't have terms for what to do if amendments or cancellations are needed, a new contract is needed. 
An important thing to note is that the terms of a prenuptial agreement can only be changed before a wedding or throughout the marriage, not when the couple is separated or during the process of divorce. 
What are Postnuptial Agreements?
Another option couples have is a postnuptial agreement. These are written agreements that are drafted and signed after the couple gets married. A couple may decide to get a postnuptial agreement if they did not sign a prenuptial agreement before marriage and decide they would like to define property division and spousal support in the event of a divorce or death. Usually, postnuptial agreements define the division of property gained after marriage, so contracts focus on different assets than prenuptial agreements. 
Modify Your Prenup Today
If you're looking to modify your prenup, let Alan Billian help! We'll work with you and your spouse to create a modified prenup that is fair and comprehensive. As a Howard County divorce attorney, we know what it takes to make a good prenuptial agreement. Contact us today to get started.