Prenuptial agreements are a great way to protect yourself and your significant other when entering a marriage. These agreements are usually entered into before marriage, so what can be done after a couple is already married? Can you draft a prenup after marriage?
The short answer is yes—it's just not called a prenup. Instead, a post-marital prenup is simply called a postnup: or a postnuptial agreement. A postnuptial agreement is practically the same document as a prenup, but for already married couples.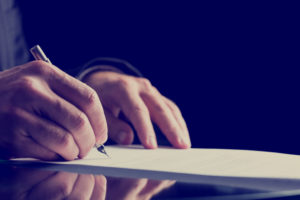 Why Would I Need a Postnuptial Agreement?
Prenups are always a good idea, but if you're already married then that's not an option for you. So you may be asking yourself why you should draft a postnuptial agreement? Postnuptial agreements are beneficial to any marriage as they outline what would happen if the marriage dissolves.
Here are some of the most common things covered by a postnuptial:
Inheritances
Bank accounts
Life insurance benefits
Child custody
Wills
Retirement benefits
Property rights
And more!
How do I Draft an Agreement?
The first step to drafting a postnuptial agreement is contacting an experienced Maryland postnuptial lawyer. Drafting a postnuptial agreement is a complicated task and if done incorrectly can lead to issues down the road. That's why its a good idea to hire a lawyer to ensure everything goes smoothly.
The Right Lawyer for the Right Job
The drafting of a postnuptial agreement is something serious. You don't wanna hire just any lawyer, you wanna hire the best Maryland postnup lawyer you can find. Alan L. Billian, P.A. has over 25 years of dedicated experience in drafting marriage agreements. Come into his Owings, Mills Maryland office. today for a free 30 minute consultation!