Divorces are never easy. But, with the right divorce attorney, the burden of divorce proceedings can be less severe. There isn't a one-size-fits-all approach to divorce procedures, so it's important that you hire an attorney whose methods work for you. Consider these things when looking for a divorce attorney to represent you.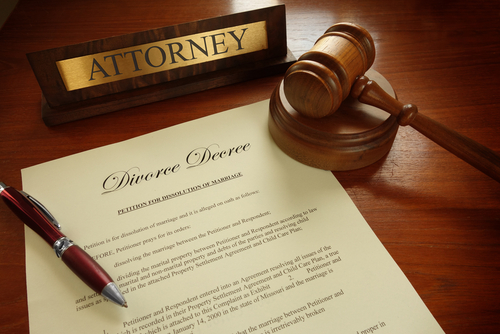 Relevant Experience
Of course, you'll want a divorce lawyer who has experience practicing family law. One thing to remember when choosing a divorce lawyer is that divorce laws vary significantly by state. Be sure to hire an attorney that has extensive experience practicing family law in the state where the divorce is taking place.
Accessibility and Communication Preferences
Divorces are stressful. You need a divorce lawyer that's there to answer all of your questions and concerns. When looking for the right attorney, be sure to ask what their primary communication preferences are. Do they primarily communicate by email, calls, or remote meetings? Make sure their communication preferences work for you.
Reputation
One of the best ways to find a good divorce attorney is to ask for referrals from friends and family who have gone through a divorce. Ask them about their experience with their divorce attorney and contact the ones with good reviews. After you've spoken to potential candidates, don't be afraid to do more research and look at their online reviews.
Compatibility
As previously mentioned, there isn't a one-size-fits-all approach when it comes to divorce. Every attorney has their unique way of navigating through divorce proceedings. A lawyer that is good for one person may not be the best lawyer for you, and that's okay. Choose a lawyer who you can trust and feel comfortable with. It's okay to want a lawyer that's a certain gender, age, personality type, etc.
Team
Attorneys usually have associates and support staff that perform critical duties throughout your divorce case. You may even end up working largely with their support staff throughout the process. Before deciding on an attorney, be sure to meet and talk to anyone else who would be working on your case.
Going Through a Divorce?
When you need a dependable and trustworthy Maryland divorce attorney, let Alan Billian represent you. With over 20 years of experience in family law, he knows the ins and outs of Maryland divorce laws and will help you get the best possible outcome. Contact us today for your FREE consultation.