All co-parents need to be familiar with the laws that surround child custody. Although there are federal custody laws that you'll have to abide by, Maryland also has a set of unique custody laws that you will need to follow. Check out some of these Maryland-specific child custody laws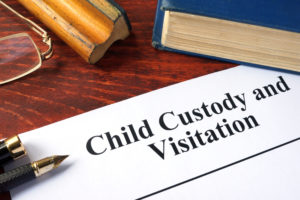 Types of Child Custody
There are various types of child custody that can be ordered in a Maryland court. 
De facto Custody: This refers to who has custody of a child before the court is involved.
Emergency Custody: When it is believed that there is an imminent risk of immediate or significant harm to a child, one can request emergency custody. This usually involves going through a specific procedure through the Circuit Court and provides temporary custody of a child.
Joint Custody: In Maryland, joint custody is split into three categories: Joint legal custody, shared physical custody, and Combination custody. Joint legal custody is when both parents have an equal voice in making important decisions for the child. Shared physical custody is when the child has two residences and spends at least 35% of the time with each parent. Lastly, combination custody is a mixture of both legal custody and physical custody.
Sole Custody: This is when a person is granted sole legal custody, sole physical custody, or both of a child. 
There are other types of custody available in Maryland, including split custody and pendente lite custody. 
Jurisdiction
"Jurisdiction" is the set of rules that decides which court hears a case. There are two types of jurisdiction: personal jurisdiction and subject matter jurisdiction. In Maryland, subject matter jurisdiction to hear custody and visitation cases is with the Circuit Courts. A child custody case can be filed in a Circuit Court if:
The child lives in Maryland
The child lived in Maryland within the past six months
The child doesn't live in Maryland, but the parent filing for custody lives in Maryland 
The child and at least one of the parents have a significant connection with Maryland
The child is physically present in Maryland and was abandoned, or emergency protection is necessary 
"Best Interests of the Child" Standard
Maryland courts will determine custody based on the best interests of the child. They take into account a variety of factors, including:
Current primary caregiver
Character and reputation
Agreements
Ability to maintain family relationships
Child preferences 
Get Help With Child Custody
Alan Billian is here to help you with your child custody case. We believe that every client deserves personal attention, and that's why we work diligently to ensure that you are getting the best representation for your child custody case.