Nowadays, families are complex and come in a lot of different forms. You may have developed a loving, parent-child relationship with a child who is not biologically yours. The term "de facto parent" reflects the complexities of families and gives these parents certain rights to a child. If you want to learn more about the rights you have as a de facto parent, keep reading.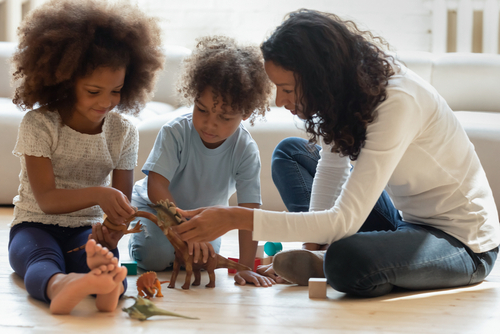 What is a De Facto Parent?
Under Maryland law, a de facto parent is "someone the court treats like a parent, due to the person's relationship with the child". To be recognized as a de facto parent in Maryland, you must be able to show that:
The legal parent consented to and fostered the relationship between you and the child
You currently live or have lived with the child 
You devoted time to and cared for the child (parental functions)
A parent-child bond has been formed
De Facto Parents Before 2016
In the past, a de facto parent was seen as the equivalent of a stranger who didn't have any rights to a child. To get custody of a child, a de facto parent, or surrogate parent, had to show a judge that the child's biological or adoptive parent was either unfit or exceptional circumstances applied. Some of the exceptional circumstances a Maryland court would recognize were: 
You created a relationship with a child from the time the child was young
A child will experience emotional harm if your relationship ends
A child has an unstable home environment
Only after a de facto parent proved that the biological or adoptive parent was unfit, or that they have exceptional circumstances was when the court would apply the best interest standard applied in all visitation and custody cases.
De Facto Parents After 2016
In 2016, Maryland changed its laws. Now, de facto parenthood is a way you can gain custody and/or visitation to maintain a relationship with a child, even if the child's parent objects. Maryland law no longer requires de facto parents to prove unfitness or exceptional circumstances. Now, the courts recognize de facto parents not as strangers, but as individuals who have taken on a parental role in the child's life. They are the equivalent of legal parents and are held to the same best interest of the child standard in a custody or visitation hearing.
De Facto Parent? Know Your Rights
If you're a de facto parent looking to get child custody, get the help you need with Alan Billian. We've become one of the top Catonsville Child Custody Lawyers and can help you navigate the difficult process of child custody. Get started today by scheduling your FREE consultation.