As you go through life, you accumulate assets and decide how you want those assets to be used and distributed after you pass away. Without an estate plan, your wishes may not be carried out as intended, and your loved ones may be left to sort out the mess. An estate plan is a set of legal documents outlining your wishes for managing and distributing your assets after you pass away. Here are a few instances when you want an estate plan.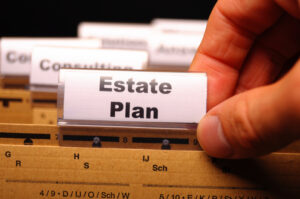 When You Want to Protect Your Assets
One of the primary reasons to create an estate plan is to protect your assets. Your estate plan can help you identify the assets you want to pass on to your loved ones and protect them from creditors, lawsuits, and other claims. Using tools such as trusts allows you to control how your assets are managed and distributed, ensuring they follow your wishes.
When You Want to Ensure that Your Wishes Are Carried Out
Without an estate plan, your assets will be distributed according to the laws of your state, which may not align with your wishes. An estate plan clearly outlines how you want your assets to be allocated after you pass away, including who will receive them and when. An estate plan can help avoid conflicts among your loved ones and ensure your wishes are fulfilled.
When You Want to Protect Your Loved Ones
An estate plan can also protect your loved ones by ensuring they are provided for in the event of your passing. You can use your estate plan to create trusts for minor children or family members with special needs, ensuring they are cared for even after you are gone. You can also name guardians for minors, ensuring they are raised by someone you trust.
When You Want to Reduce Taxes and Fees
Estate planning can also help reduce taxes and fees that your estate may be subject to after your passing. Using tools such as trusts minimizes estate taxes and other fees, ensuring that more of your assets go to your loved ones and less to the government. Working with a reputable family law attorney will help you plan your estate to keep more money in your family's pockets and less in Uncle Sam's hands.
Start Planning Today
Creating an estate plan is crucial in protecting your assets, ensuring that your wishes are carried out, and providing for your loved ones after you pass away. That's why you need a Maryland family law attorney to help you navigate the process and create a comprehensive estate plan that protects you, your loved ones, and your assets. At Billian Law, we've been helping families protect their loved ones and assets for over 30+ years. Contact us today for a free consultation and to start planning.