Divorce is a costly process to go through with regard to both time and money. It also takes an emotional toll on both parties. This is why special care must be taken when there are children involved.
Some believe that the court always rules in favor of the mother, but it is untrue that custody is always awarded to the mother in custody battles. This is because the child's well-being is the most important consideration when deciding which parent gets custody of the child, or whether the parties share custody.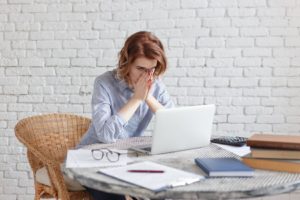 A judge will generally consider the following factors when deciding which parent to award custody to:
Factor #1 – The Child's Age
Young children need more attentive care than older children, and the bond between parent and child is examined by the judge when making his or her decision. They also consider which parent has been the primary caregiver in the child's life up until the point of separation or divorce.
Factor #2 – Consistency
It is in the best interest of the child to not abruptly disrupt their daily routines. The judge will in some cases grant custody to the parent who will be residing in the same household that the child has been living in after the divorce. This allows the child to continue with their normal routines.
Factor #3 – Evidence of Parenting Ability
It's very important that the parent who is awarded custody is able to meet all of the child's emotional and physical needs. The parent should be able to easily provide food, shelter, medical care, clothing, parental guidance and loving support. The courts can consider the physical and mental health of both parents to ensure that the arrangement will be in the child's best interests.
Factor #4 – Safety
If one parent has a drug addiction or history of violent behavior, the child's safety could be in danger. A judge may look at criminal records and use this sort of information to determine whether or not the child will be safe with the parent looking to be awarded custody.
Are you a parent that is considering or currently going through a divorce and feel that you are the better caregiver for your child? Alan Billian is a reliable and professional Maryland child custody lawyer dedicated to helping his clients see fair treatment in custody battles and divorce hearings alike. He takes pride in providing you with the best legal help available.
Contact us today to request a free consultation.