Looking to expand your family through adoption? Adopting a child is a big decision, and you want to make sure you're doing everything right. That's why hiring an adoption lawyer can help. There are several ways an adoption lawyer can help you throughout the entire process.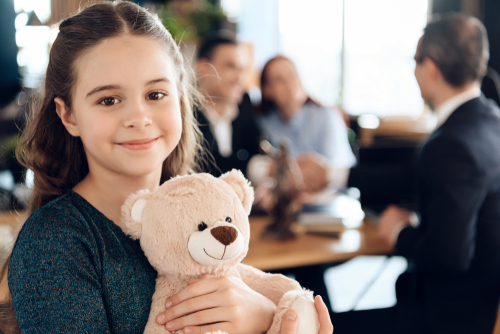 Detailed Explanations
It can be hard for the average person to understand all of the moving parts and pieces of an adoption process. An adoption lawyer can make the process less complicated. Your lawyer will explain the process to you and help you understand what you can do to have an increased chance of a favorable outcome. Once you have a better understanding of the process, you can feel less anxious and better prepared for any complications that may arise. 
Help You in Court 
Adoption is a complicated process. In some cases, you may have to go to court. That's when having a reputable Owings Mills, MD family attorney is crucial. Your lawyer will guide you through court proceedings, advise you on the next steps, and represent you in court. Overall, having an adoption attorney by your side will make possible court cases easier for everyone involved and will increase your chance of a favorable outcome. 
Help You During the Licensing Requirements Process
To adopt a child, you'll need to submit an application to the court, possibly go through adoption orientation and training, and submit information to the court. Be prepared to submit documents that pertain to things like:
Your financial situation
Your social history
Your criminal history
Your physical and mental health
Other relevant information
An adoption attorney will guide you on documentation that could be presented for a higher likelihood of a favorable outcome. They will also help keep the process on track since they are advising you on everything that needs to be provided to the courts. 
Help You When You Are Adopting in Another State
If you are adopting a child from another state, you will need to be cleared by The Interstate Compact on the Placement of Children (ICPC) before being able to leave the state with your new child. Any mistakes in paperwork or missing documents can extend the process of bringing your new child home. Working with an experienced adoption lawyer will prevent mishaps and help reduce the amount of time it takes to bring your adopted child home.
Ready to Adopt?
If you're ready to welcome a child into your home, start by contacting Alan Billian. With over 20 years of experience in family law, we understand the process of adoption and will make sure you do too. Call us today to schedule your free consultation.