Protective orders can be filed to protect people from harm, but they are sometimes misused and can put undue strain on you or your family members. Let's take a look at what it means when someone has taken a protective order out on you in Maryland.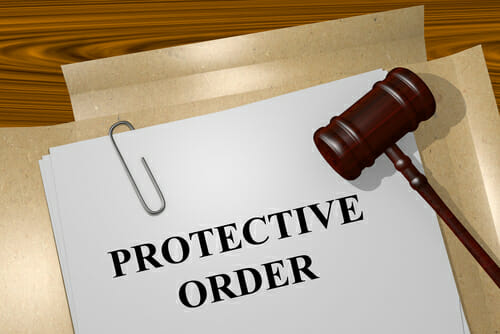 What is a Protective Order?
A protective order is an order administered by the court that instructs a person to cease abuse or harassment towards the petitioner that filed the order. In contrast to peace orders, which are more often reserved for coworkers, neighbors, or acquaintances, protective orders are used to protect a person from harm that is being caused by a family member, domestic partner, former romantic partner, or co-parent. If someone takes a protective order out on you, it could be for one of two reasons:
Because they feel threatened or have been harmed by you OR they are using it out of revenge or spite to harm you.
How Can Protective Orders be Misused?
It's an unfortunate truth, but some people file protective orders when no domestic violence or abuse has occurred. Their intentions, when making false accusations, are to harm the person, manipulate them into getting what they want, or for revenge purposes. Some examples of misuse are:
Filing because of an unwanted breakup, or infidelity
Filing to gain advantage in a child custody or divorce case
Filing to damage the name or reputation of someone else
Filing to get a roommate evicted
What Do I Do Now?
Whether your partner or a family member has justified reasons for filing a protective order against you or not, it's important to understand how the order works and get help from a legal expert so that you know what steps to take next. A protective order has the potential to affect many aspects of your life, and in order to ensure the most positive outcome of your court hearing that will follow, it's essential to talk to a family lawyer in MD.
Looking for Legal Help with Protective Orders in Maryland?
Alan Billian is a licensed professional lawyer specializing in protective orders and family law in Maryland. We are dedicated to restoring your security and peace no matter which side of the protective order you are on. Contact us to request a free consultation for legal services or help with your protective order in Maryland today.