To you and your spouse, your relationship may be over; but legally, it continues until the final divorce papers are signed. Divorce can be a long, lengthy process, or it can be relatively quick. Various factors will affect how long the divorce process takes. Keep reading to get a better understanding of what affects the divorce timeline, and what you can do to speed it up.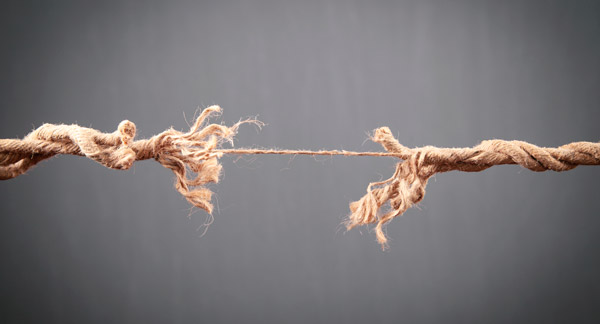 Establishing a Ground for Divorce
Before filing a single paper for divorce, to obtain an absolute divorce in Maryland, a spouse must prove that they have at least one ground for an absolute divorce. There are two categories of grounds:
"No fault" grounds
Grounds based on the "fault" of a spouse
Establishing a ground for divorce is not only essential to getting a divorce but also will affect the timeline of the divorce. Some grounds will require a waiting period, or a 12-month separation period, before being able to file for divorce.
Contested vs. Uncontested Divorces
Once a spouse is served the Complaint for Absolute Divorce, they then have the chance to respond. If they choose to contest the divorce, you and your spouse will have to settle things in court, which makes the divorce process longer. For a contested divorce, you can expect the process to last about eighteen months to complete, sometimes longer.
If your spouse chooses not to contest the divorce, the process will take significantly less time. That is because you and your spouse have worked things out outside of court and only need the judge to review their agreements. Sometimes the process can be over in just a few months.
At-Fault vs. No-Fault Divorce
At-fault divorces are when one spouse claims that the other spouse is fully responsible for the divorce. These types of divorces tend to take longer than no-fault divorces since the spouse needs to prove the accusation in court. No-fault is when neither party claims that the other is responsible for the end of the marriage. Uncontested no-fault divorces tend to take the fastest time to complete.
Other Considerations
Another thing that will affect the timeline of your divorce is the court system itself. All divorces go through the circuit court where you or your spouse lives. If the court system where you filed the Complaint for Absolute Divorce is slow, it may take a significant amount of time to appear in court, therefore lengthening the divorce process. Children, marital assets, alimony, as well as other things can lengthen the process as well.
Don't Do it Alone
No matter your situation, never go through a divorce alone. Enlist the help of an experienced family attorney in MD, like Alan Billian, PA. He has over 30 years of dedicated experience and can help you shorten your divorce timeline. Click here to request your FREE consultation.