Divorce takes time. It is complicated to untangle two people's lives, especially if they've been together for years, have children, or have an extensive list of assets together. While there is no simple and easy way to answer how long your divorce will take, if you understand the timeline for a Maryland divorce, it will help you make an appropriate plan for you and your family moving forward.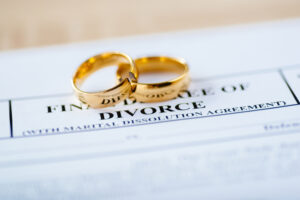 What Affects Your Divorce Timeline? 
One of the first questions a Maryland divorce lawyer receives is how long will the divorce process take. There is no short and easy way to answer this question. The process and length of time for a divorce in Maryland will depend on a variety of factors, such as:
If you qualify for a mutual consent divorce

Whether you and your spouse can agree on the division of property, support, and child custody

How much information you need to gather before trial 

How busy the court is

How many issues there are with your case
These are just some of the factors that will determine how long your divorce will take. It can take anywhere from 60 days to two years for your divorce to be finalized. 
Waiting Period for No-Fault Divorce
In Maryland, some spouses can file for a "no fault" absolute divorce. Most of the time to be eligible for a no-fault divorce, couples either need to have a written Marital Settlement Agreement resolving all issues of the marriage, with both parties cooperating to obtain a mutual consent divorce , or they need to have been separated for at least 12 months with no remaining contested issues to be resolved by the court. That means couples must be living separately and not engaged in sexual relations with one another for 12 consecutive months. However, a mutual consent no-fault-divorce that eliminates the 12-month waiting period. 
Are Fault-Based Divorces Faster than No-Fault Divorces?
Because of the 12-month waiting period for no-fault divorces, people often ask if fault-based divorces will be faster to finalize. While you can eliminate the 12-month waiting period, fault-based divorces can still last as long and sometimes longer than no-fault divorces. That's because to be eligible for a fault-based divorce, a spouse must prove one of these faults to file for divorce:
Adultery 

Serious criminal convictions

Desertion 

Insanity

Cruelty of treatment

Excessively vicious conduct 
Filing for divorce is only the first step in the court process. After filing for an at-fault absolute divorce, you still have to divide assets, determine things like alimony and child custody, and more. Given the more complex issues involved, fault-based divorce often runs longer than no-fault divorces. 
Quicken Your Divorce Timeline with the Right Divorce Lawyer
The right divorce lawyer can make all the difference. Choosing a reputable lawyer like Alan Billian can help quicken your divorce process by giving you expert legal advice, representing you in court, and fighting to get you the best possible results. Get started now with a FREE 30-minute consultation. We look forward to helping you.