Did your relationship not work out and now you're seeking a marriage annulment? Unlike divorce, annulments are a special request that establishes that your marriage never existed. Celebrities aren't the only ones who try to qualify for marriage annulments. It is possible that you can get one too. Here's how you can try to get an annulment in the state of Maryland.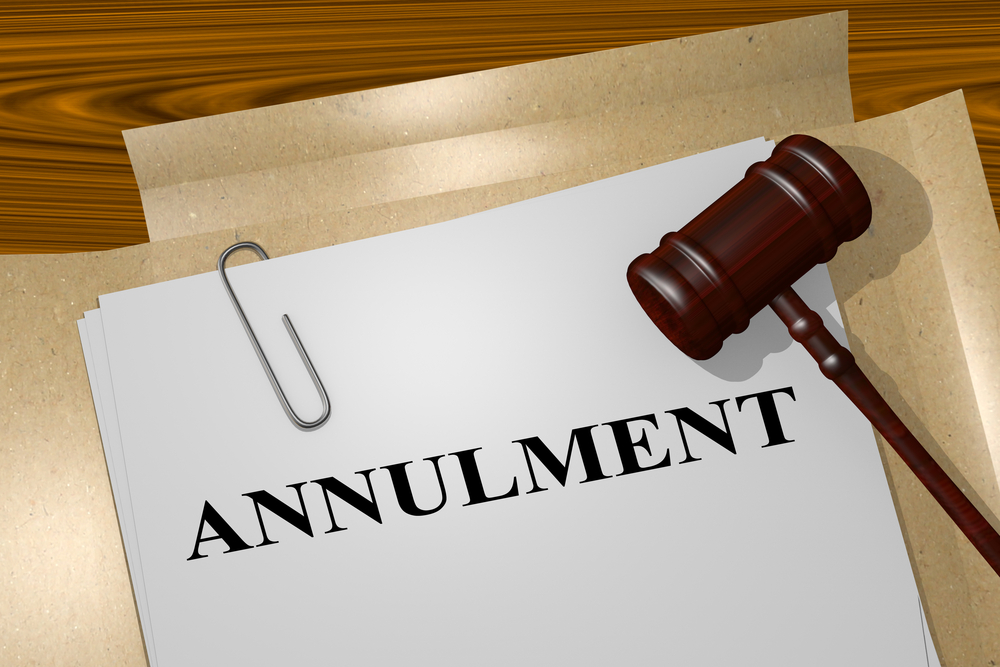 Grounds for Annulment
First, you have to understand what qualifies as grounds for annulment. It is not enough to just want to be free from your spouse. To receive a marriage annulment in Maryland, you must prove one of these things:
Your spouse had a living husband or wife at the time of your marriage
You and your spouse are closely related
Either spouse was legally insane or mentally incompetent at the time of marriage
A spouse was coerced into the marriage
A spouse was under the age of 18 at the time of the marriage and didn't have parental consent
How to Get an Annulment
If you can prove either one of those grounds for annulment, you can file a "Complaint for Annulment" in the circuit court of the county where you and your spouse live. If neither spouse lives in Maryland, one spouse needs to have lived in Maryland for at least six months to get the marriage annulled. 
When filing you'll need to include:
The date of the marriage
Where the marriage took place
List of any children you had as a couple
Reason for annulment
After you've filed a complaint, it is your responsibility to have a copy of the complaint served to your spouse. Afterward, you'll have to present your case to a judge. The judge will then determine if you have adequate grounds for an annulment.
Effects of an Annulled Marriage
If you are granted a marriage annulment, it means that the marriage never existed. Both parties can say that they were never married to each other, and they're able to enter into new relationships immediately after being granted an annulment. If you're concerned about splitting assets, alimony, and child custody after an annulled marriage, a judge will help decide these matters during the process.
Have a Family Lawyer by Your Side
When seeking an annulment, it's important that you have an experienced family lawyer to help you navigate the process. Alan Billian can help you with your marriage annulment case. As a Maryland child custody lawyer and divorce lawyer, he knows how to get you the best results.
Contact us today for your FREE consultation.