Although many of us view our pets like they are our children, in the eyes of the law they are classified as our personal property. Furry friends are handled in a divorce similarly to our property, like cars and other personal possessions. Divorce is a difficult process to go through, and pet custody can be tricky to navigate. Here are some tips for handling pets when you're in the midst of a divorce from your spouse.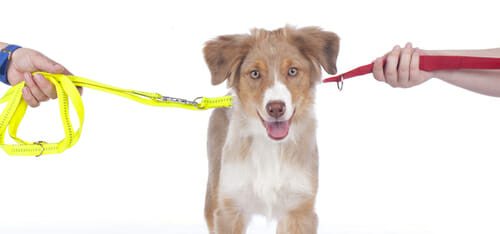 Avoid Using Pet Custody to Spite Your Ex-Partner
If your divorce is not an amicable one, it can be easy to use things against a partner as a form of control. There is often an underlying issue that leads to the separation, and some couples who are going through a divorce try to use custody of pets, children, and assets against their ex-spouse. Try to keep the pets separate from the primary marital issues that lead to the divorce.
Don't Neglect Your Pet
There's no doubt that your divorce will take an emotional toll on you, but don't forget that pets have a significant awareness of the emotions their owners are feeling. Try your best to not let the stresses of divorce affect your pets. The signs of stress in pets to look out for include:
Excessive fatigue or sleeping much more than normal
Lessened appetite
Lost interest in walks or daily activities
Whimpering or crying
Excessive grooming or licking
Accidents in the home
Do What's Best For Your Pet
When going through a custody battle with your ex-spouse over a pet, it's important to consider and do what is best for your pet. Consider the factors of who was primarily responsible for feeding and caring for the pet before the divorce, who can afford veterinary care and food, and who will have the free time to spend with your pet. If you have children, your pets might be better off going with whatever parent has custody of the children, so that they continue to have familiar routines and surroundings. 
Looking For a Custody Lawyer in Maryland?
Alan Billian is an experienced professional attorney specializing in family law, including divorce and custody cases. With over 25 years of dedicated experience in the legal field, he has the knowledge and resources to help you navigate divorce and custody agreements to ensure the best outcome for you. Reach out today to request your free consultation for legal services in Maryland.