Divorce is a difficult and lengthy process to go through by itself, but when children and custody agreements are involved, it can be even more strenuous. To help ease the steps you take in your divorce proceedings, we've put together a guide on how to best prepare for your upcoming custody mediation.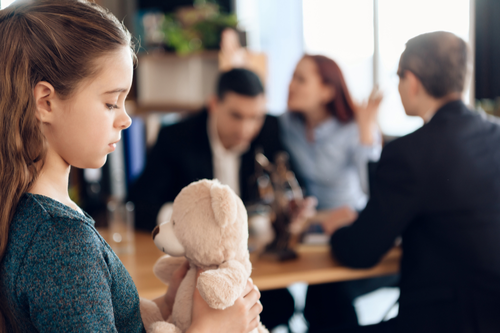 The Purpose of Mediation
Custody mediation is where divorcing parents, along with their individual attorneys, and a third party meet to discuss issues related to shared custody of their child or children. This process is typically tense, as divorce is not often a pleasant experience for all involved, but mediation is helpful in that it allows divorcing parents to be constructive and put the needs of their child above their own.
Dos and Don'ts
DO: Always keep focused on your child's needs and act in their best interest.
DON'T: Constantly worry about your own needs and disregard the feelings or well-being of your child.
DO: Try to separate the custody process from the divorce.
DON'T: Bring negative emotions from your divorce into custody mediation and hearings.
DO: Recognize the individual needs of your child when deciding the specifics of the custody agreement.
DON'T: Assume that there is a standard, one-size-fits-all custody plan that you can settle for.
DO: Understand that your child will be affected by the temperature of you and your ex-spouse's relationship and communications.
DON'T: Bad-mouth your ex-spouse or speak ill of them to your child.
DO: Acknowledge the benefits of your child spending time with both parents individually in a safe environment.
DON'T: Withhold your child as a way to "get back at" your ex-spouse.
What to Bring With You to Mediation
In preparing for custody mediation, it's good to bring the following things with you to ensure a smooth and productive agreement:
A proposal for custody that includes a time-sharing plan.
A positive and constructive attitude.
A calendar with your work schedule, child's activities, and school holidays marked clearly.
Looking for an Experienced Divorce Lawyer in Maryland?
Alan Billian is a divorce and family law attorney with over 25 years of dedicated experience in his industry. Child custody can be difficult to navigate, but we are here to help you every step of the way. Contact us today to learn more about our legal services or to request your free consultation.