Divorce is a complex legal process on its own, but when it involves crossing state lines, the situation can become even more intricate. Interstate divorce and custody cases bring unique challenges and considerations that couples need to navigate. From legal jurisdiction to custody arrangements, understanding these complexities is crucial for a smoother transition. Here are some key factors to consider when dealing with an interstate divorce and custody case.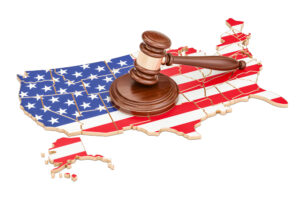 Jurisdiction and Venue
Determining which state has jurisdiction over the divorce proceedings is the first crucial step. Generally, jurisdiction is established in the state where at least one of the spouses has legal residency. If both spouses live in different states, it's essential to consult with legal experts to decide which jurisdiction is most appropriate for filing the divorce.
Uniform Child Custody Jurisdiction and Enforcement Act (UCCJEA)
In cases involving child custody across state lines, the UCCJEA comes into play. This law establishes guidelines for determining which state's court should handle custody matters. The primary concern is the child's "home state," which is usually where the child has lived for the six months preceding the custody proceedings. Understanding the UCCJEA's provisions can help ensure a smooth custody arrangement across state borders.
Parenting Plans and Custody Arrangements
An interstate divorce adds an extra layer of complexity to creating a parenting plan and custody arrangement. Long distances can make joint custody schedules challenging to implement. Collaborative communication between parents becomes crucial to ensure the child's well-being and maintain a sense of stability. Parents might consider virtual visitation, extended holiday schedules, and creative solutions to bridge the distance.
Communication and Co-Parenting
Effective communication is paramount in interstate divorce and custody cases. Co-parents should establish clear communication channels to discuss important matters, such as the child's education, health, and general welfare. Tools like video calls, messaging apps, and shared online calendars can facilitate regular communication, making co-parenting across state lines more manageable.
Travel and Visitation Costs
Interstate custody arrangements often involve significant travel expenses. Both parents should agree on how to handle travel costs and other related expenses. This could include considerations for transportation, accommodation, and other incidentals. Clear guidelines in the custody arrangement can help prevent disputes down the road.
Mediation and Legal Representation
Mediation can be especially useful in interstate divorce and custody cases. It provides a structured environment for parents to collaborate and negotiate their differences, potentially leading to more mutually satisfactory outcomes. Additionally, seeking legal representation experienced in handling interstate cases can provide invaluable guidance through the complex legal process.
Modification and Enforcement
Interstate custody orders can be subject to modification and enforcement issues. If circumstances change, such as a parent's relocation or a significant change in the child's needs, modifications to the custody arrangement might be necessary. Adhering to the legal procedures and seeking court approval is crucial to prevent complications.
An Experienced Family Law Attorney 
Remember, each interstate divorce and custody case is unique, and seeking professional legal advice tailored to your specific circumstances is essential. Working with an experienced family attorney like Alan Billian, who understands the intricacies of interstate family law, can provide the guidance and support needed to protect your rights and make informed decisions for your family's future. Contact us now to learn how we can help with your divorce case.