Nowadays, many couples get a prenuptial agreement (or a prenup) before they get married, but is a prenup right for you? As an experienced Maryland family law attorney, we wanted to take some time today to discuss some of the benefits of a prenup and whether or not one is right for you.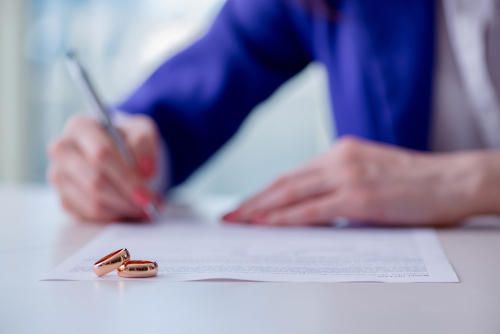 Ask Yourself Some Questions
Before answering the question "Do I want or need a prenup?", there are some other questions you need to ask yourself:
Do you own any real estate?
Do you have $50,000 worth of assets besides real estate?
Do you own any part of a business?
Do you make more than $100,000 a year?
Do either of you plan to pursue an advanced degree?
Will any part of your estate go to someone else besides your spouse when you die?
If my marriage ends in divorce, do I want to try to keep my divorce as simple as possible?
Whether or not you want or need a prenup depends on how you answer these questions. Basically, if either you or your potential spouse has a large number of valuable assets then getting a prenup may be a good idea.
Discuss and Write Out Important Issues
In addition to the above questions, there are some other things you need to consider before you can decide if you should get a prenup. It can be helpful to sit down with your future-spouse and actually write these things out. Some things you should consider are:
Retirement benefits
Non-responsibility for the other's debt
How taxes will be filed
Who will pay household bills
Whether to have joint bank accounts or not
How credit card charges will be handled
How money will be saved
These are only some of the things you should consider. You can learn more about what is commonly outlined in prenups by speaking with a professional Carroll County family lawyer.
Legal Help with Prenuptial Agreements in Maryland
Alan Billian is a family law and divorce attorney in Maryland with over 28 years of experience working with families and couples. We've helped countless clients with their prenups, and we always work to find an amicable solution for both parties.
If you're interested in drafting a prenuptial agreement, or if you have any questions, give us a call.