Like many other states, Maryland law dictates that grounds for divorce must be proven before the legal dissolution of a marriage can occur. If you are considering an absolute divorce, it's important to understand the different types of absolute divorce you can file for, as well as the grounds associated with each.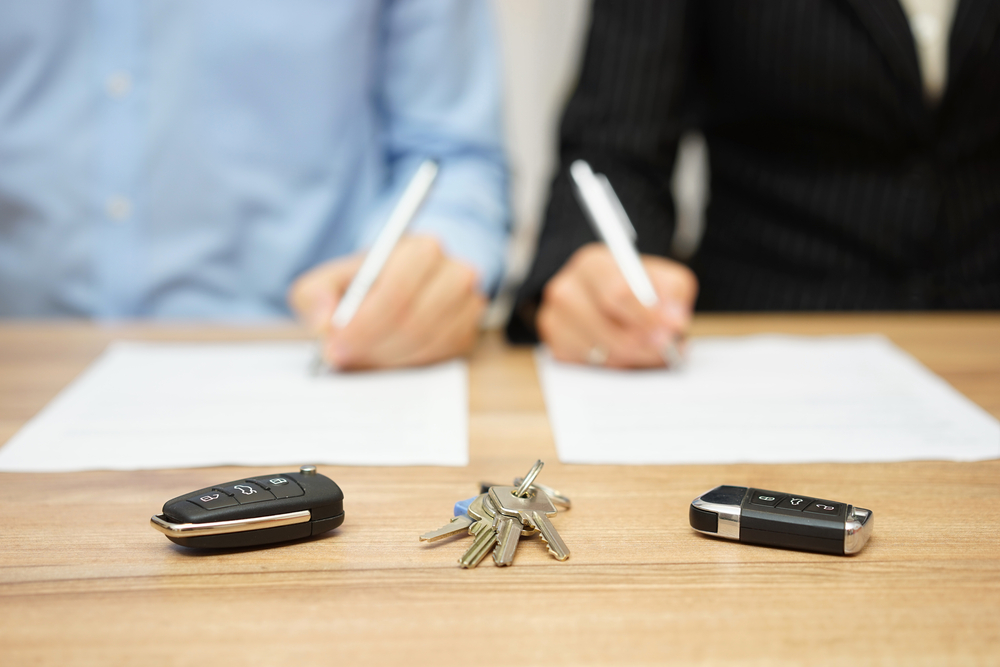 How is Absolute Divorce Different from Limited Divorce?
While a limited divorce simply allows the state to legally recognize that although you and your spouse are still considered legally married, you live apart from one another, an absolute divorce allows for the complete dissolution of your legal marital ties to your spouse. Once an absolute divorce is in place, it  enables remarriage and the division of property between spouses.
The Two Types of Grounds for Absolute Divorce
To obtain an absolute divorce in Maryland, a spouse must prove No Fault grounds or Fault grounds. In the past, the state required the party filing for divorce to corroborate their grounds via testimony, but this is no longer a requirement. Courts may now enter a divorce decree on an uncorroborated testimony of the filing party.
No Fault Grounds for Absolute Divorce
The primary grounds for a No Fault divorce in Maryland require spouses to prove that they have lived separate and apart without having sexual relations for at least 12 months without interruption. A more recent ground for absolute divorce is mutual consent, where you can file for divorce if you and your spouse mutually agree to the separation and both execute a Marital Separation Agreement. The latter does not require spouses to have lived apart for a period of time before filing. 
Fault Grounds for Absolute Divorce
If you are seeking a fault-based divorce in Maryland, at least one of the following grounds must be proven:
Adultery: You do not have to provide proof that intercourse occurred, but you must prove that your spouse had both the opportunity and disposition for intercourse outside of the marriage.
Conviction of a Crime: You must show that your spouse was convicted of a crime, received a jail sentence of over three years, and has served at least 12 months of the sentence at the time of filing for divorce.
Cruelty: This is when a spouse's conduct endangers the life or health of the other person or their minor child, and makes cohabitation unsafe. This can include mental abuse, physical abuse, and patterns of domestic violence.
Desertion: To file for desertion, the following must be proven: 1) It has continued without interruption for 12 months, 2) the deserting spouse intended to end the marriage, 3) cohabitation has ended, and 4) parties are beyond reasonable hope of reconciliation. One of two types of desertion must be proven:

Actual: When a party abandons the marital home without justification.
Constructive: When a party is forced to leave the marital home due to misconduct of the other party.

Insanity: Grounds must be proven for permanent and incurable insanity that show all of the following:

A spouse has been confined in a mental hospital or other institution for at least 3 years prior to filing for divorce.
Two or more physicians have testified that the insanity is permanent, incurable, and that there is no hope of recovery.
A spouse has been a resident of Maryland for two years or more before filing for divorce.
Proving Grounds for Absolute Divorce in Maryland
Accusing your spouse of any of the above is not enough to file for divorce and may result in penalties including paying incidentals to your spouse. This is why working with a professional Carroll County divorce lawyer is essential when you're considering divorce from your spouse. With legal guidance from a divorce attorney, you can more efficiently gather documented evidence and proof of grounds for an absolute divorce. 
Get Legal Help from a Maryland Divorce Attorney
Alan Billian is a professional Carroll County attorney with over 28 years of experience in providing legal guidance and services for spouses seeking absolute and limited divorce in Maryland. If you'd like to learn more about the grounds for divorce in our state or are seeking an attorney to help you through the divorce process, reach out to us today.