Getting a divorce in the state of Maryland isn't as simple as filing and getting the divorce. You'll need grounds to end the marriage, especially if your spouse is opposed to its termination. Proving the grounds for divorce, though it can be difficult, is possible when you have a seasoned Maryland divorce lawyer on your side. Let's go over some of the most common grounds for divorce in the state of Maryland.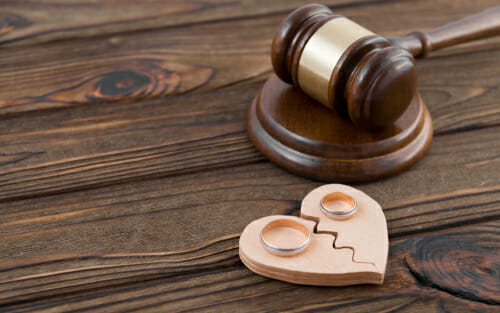 Fault Grounds and No Fault Grounds
Grounds for divorce come in two forms: Fault and No Fault. Fault Grounds hinge on proving that one of the members of the marriage was at fault and that their actions led to the end of the divorce. With a No Fault divorce, neither member of the marriage is held responsible for the divorce in the eyes of the state. To apply for a No Fault divorce, you and your spouse will need to be separated for 12 months before you can file for an absolute divorce, though you may also be able to obtain an absolute divorce through mutual consent. However, in order for a No Fault divorce to succeed, you will need the cooperation of both parties. If both spouses are unable or unwilling to cooperate, then you will need to prove fault.
What Are Fault Grounds?
In the state of Maryland, you can file for divorce under the following grounds:
Adultery
Desertion (Both Actual and Constructive)
Cruelty of Treatment and Excessively Vicious Conduct
Crime Conviction
Insanity
To qualify for a fault-based divorce, you only need to prove one of those grounds. However, it is important to note that if you are also at fault, the court may rule in favor of your spouse depending on how the case unfolds. Common defenses against these grounds include "Condonation" and "Recrimination". Condonation states that the victim of the bad behavior forgave the other party. Recrimination argues that both spouses behaved badly, which will lead to canceling out the fault-based divorce.
No Matter What Happened, We Can Help
If you are seeking a divorce from your spouse in the state of Maryland, then Alan Billian can help you make a smooth transition. He has a wealth of experience in divorce litigation and the nuances of handling these delicate cases. Contact us today to set up a free consultation and to learn more about your options.