Starting October 2023, it will be easier for Marylanders to get divorced. A recent law change in Maryland will bring significant modifications to divorce procedures, granting couples the option to end their marriage without requiring a physical separation, such as living in separate households or adhering to any waiting period. This transformative legislation, scheduled to take effect on October 1, 2023, will eliminate the "limited divorce" category, leaving only "absolute divorce" as the sole form of legal dissolution for couples in the state. This shift aims to streamline the divorce process and offer greater flexibility to individuals seeking to end their marriages.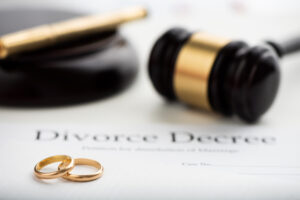 What are the Newly Revised Divorce Grounds in Maryland?
Maryland law mandates the presence of specific grounds to initiate a divorce. The recently revised grounds for divorce now include two options:
6-month separation: Couples can seek divorce if they have lived apart for a continuous period of six months before filing for divorce. It's important to note that parties can be considered living "separate and apart" even if they reside under the same roof, as long as their relationship remains effectively independent during this period.

Irreconcilable differences: The law allows divorce based on the concept of irreconcilable differences, as cited by the complainant, indicating the permanent termination of the marriage. However, the statute does not provide further elaboration on what constitutes these "irreconcilable differences."
Furthermore, Maryland retains its existing ground for divorce, known as "mutual consent." This option necessitates that both parties reach an agreement by signing a written settlement addressing alimony, property distribution, custody, and child support matters. They must also submit their signed agreement, along with child support guidelines. To proceed with this ground, neither party should attempt to nullify the agreement, and the court must determine that the agreement serves the best interests of any minor or dependent children involved.
What Does the New Divorce Law Change?
Currently, most of the grounds for absolute divorce in Maryland are fault-based. Those grounds include:
Adultery 

Desertion 

Insanity 

Imprisonment 

Separation 

Mutual consent
The new grounds for divorce will be the first time none of the grounds for divorce will be fault-based. With that being said, it does not mean that fault will not continue to be a factor in divorce cases. The court will continue to take into account all of the factors that led to the separation of the parties when deciding on alimony and fairly distributing marital assets.
How a Maryland Divorce Lawyer Can Help You Navigate the Changes 
Navigating the recent changes in Maryland's divorce laws can be complex and overwhelming, making the assistance of a knowledgeable Maryland divorce lawyer invaluable during this process. With their in-depth understanding of the revised grounds for divorce, a skilled family lawyer can help you assess your specific situation and determine the most suitable approach for your case. They will guide you through the legal requirements for each ground, ensuring you meet all necessary criteria. Additionally, when it comes to determining alimony and the equitable distribution of marital property, a seasoned lawyer can advocate on your behalf, leveraging their expertise to present compelling arguments in court.
Helping You Navigate Change
Change is never easy, but Billian Law is always here to help you navigate them. Nobody is better to help you navigate the divorce process and the new divorce laws than family lawyer Alan L. Billian, P.A. With over 30 years of dedicated experience, we'll help you get the results you deserve while going through a divorce. Contact us now to get started with a FREE 30-minute consultation.