Divorce isn't easy for anyone and when things get tense, it can be hard to see the situation ending in a satisfying conclusion for both parties. Thankfully, this is where mediation comes in. If you're not sure whether or not you want a mediator for your divorce proceedings, or you're just not sure what to expect, then read on to learn more about the process in this month's blog.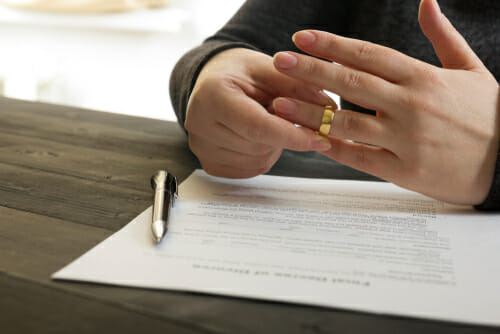 What is Divorce Mediation?
The basics of divorce mediation involve a third party whose purpose is to remain neutral throughout the process. As you and your ex-spouse work through your concerns and issues, the third party will monitor the situation and guide you through disputes. By the end, you will hopefully be in a place where you are able to settle your divorce with minimal court involvement.
Why Choose Mediation?
Though you can go straight to court for your divorce, this is only advisable in situations where you and your spouse are on the same page about most, if not all, matters of your marriage and separation. If there are unresolved issues that cannot be settled without court intervention, you need court involvement, but are leaving your divorce to a stranger, the judge, to decide.  Not only that, but a judge can and will make decisions for you when settling disputes in the court room, which means that one party may end up with the short end of the stick in your divorce.
When you choose to go to a mediation, you'll ensure that you are heard and that your side of the story is given the same weight as the other side without having to worry about getting steamrolled by your spouse, his or her attorney, or a judge.
When Is Mediation a Bad Idea?
Divorce mediation, for the most part, is the ideal way to settle your disputes with your soon-to-be ex-spouse. However, in cases of domestic violence or abuse, it may be best to go straight to court to avoid having the dynamics of the relationship play out during mediation. Though the mediator will do their best to moderate how your dynamic is handled, it may be best to avoid putting yourself through a dangerous situation again. Many courts do not allow mediation where there are protective orders or allegations of abuse.
When It Comes to Divorce Mediation, We've Got You Covered
Divorce can be difficult, but you can get through this with your sanity intact with help from Attorney Alan Billian. We're ready to step in and fight for your future, so contact us today to learn more about how we can help you.