Alimony is a payment made to a former spouse to the other in the hopes that they will be able to become self-sufficient. For the most part, these payments are made for a set interval of time, long enough for the spouse who needs them to gain independence. Things like the length of the marriage, the financial state of both partners, the reason for the divorce, and the age/health of both parties. At the end of the day, these payments are meant to help ensure that the less financially viable member of the former couple is not left out in the cold following the divorce.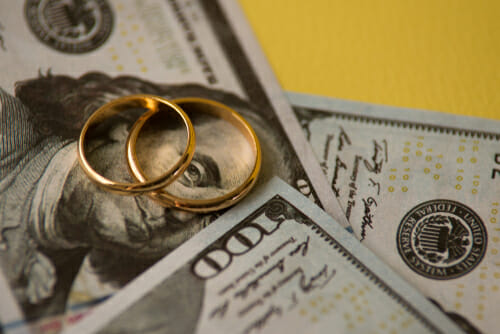 The Consequences of Not Paying Alimony
Following a divorce, the person required to pay alimony may not want to or may find the ruling unfair. However, before you stop paying altogether, you need to consult a qualified divorce lawyer because the consequences can be quite dire.
Can You Stop Paying?
There may be valid reasons to stop making payments, but in the event that you stop paying alimony, you will likely run into legal trouble. You may be held in contempt of court, but all things considered, it all comes down to the manner in which the payments stopped, the reasons why the payments stopped and the financial evidence submitted to the judge. This is particularly true in Maryland. In some cases, the court may enter a judgment against you and garnish your wages. If you are found to be in contempt of court and no not purge (fix) the contempt, a judge can issue a body attachment and have you arrested. Your driver's licenses can be suspended. Though these may seem like extreme punishments, these things can happen depending on how the judge feels about your case.
What Should You Do to Avoid Disaster?
When negotiating alimony in the first place, make sure the terms of your agreement are absolutely crystal clear. This includes your terms of termination, which will dictate when your alimony payments will end. Considering the fact that there is often a certain measure of hostility between divorcing parties, it's important to know the terms of your situation explicitly so as not to make a costly misstep. If your case has to go to trial, make sure you are working with an experienced attorney who can properly present your case.
The Key is Working with a Trusted Divorce Attorney in Maryland
When working through a divorce, getting the legal help you need is essential. Thankfully, Alan Billian is on your side. He can help you navigate the complexities of your legal proceedings. Contact us today for a free consultation so that we can advocate for you.