Choosing the right family lawyer is a crucial decision that can significantly impact the outcome of a legal family law matter. With so many family attorneys out there, it can be challenging for clients to differentiate between exceptional legal professionals and the rest. This is where the Super Lawyer rating comes into play. In this blog, we will explore what our Super Lawyer rating means to clients and why it should be a significant consideration when selecting legal representation.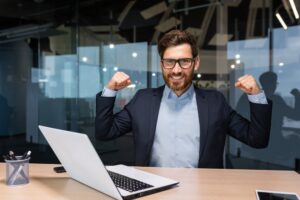 Recognizing Excellence
The Super Lawyer rating is an honor bestowed upon attorneys who have demonstrated outstanding legal ability and a high degree of professional achievement in their respective practice areas. The rating is not something that can be purchased or obtained through self-nomination. Instead, it is a result of a rigorous selection process conducted by an independent organization that evaluates lawyers based on their performance, reputation, and client satisfaction.
A Distinction of Skill and Expertise
Being recognized as a Super Lawyer signifies that an attorney has reached the pinnacle of their profession. It acknowledges their exceptional skills, knowledge, and experience within their specific legal practice areas. This distinction assures clients that they are working with a lawyer who has a proven track record of success and possesses the expertise required to handle their legal matters competently.
Trusted by Peers
One of the significant aspects of the Super Lawyer rating is that it is determined through a combination of peer evaluations and independent research. This means that the attorney's fellow lawyers have recognized their exceptional abilities and have nominated them for consideration. The opinions of legal peers who have worked closely with the lawyer can provide valuable insight into their professionalism, ethics, and overall competence. When clients choose a Super Lawyer, they can have confidence in their attorney's reputation among their professional colleagues.
Client-Focused Approach
The Super Lawyer rating not only takes into account an attorney's legal skills but also their commitment to client service and satisfaction. Lawyers who receive this recognition often prioritize their clients' needs, demonstrating exceptional communication skills, empathy, and responsiveness. These attorneys understand that their clients are going through challenging situations and work diligently to provide personalized and effective legal representation.
A Mark of Trust and Credibility
For clients seeking legal representation, the Super Lawyer rating acts as a mark of trust and credibility. It offers assurance that the attorney they are considering has been vetted and acknowledged by industry experts for their exceptional legal abilities. This recognition can provide peace of mind to clients, allowing them to focus on their case with confidence, knowing they are in capable hands.
Trust in a Maryland Super Lawyer
When faced with legal challenges, clients want the assurance that they have chosen the best attorney for their specific needs. The Super Lawyer rating is a powerful tool that helps clients identify exceptional legal professionals who have achieved recognition for their skills, expertise, and dedication to client service. Alan L. Billian, P.A., is a top-rated family law attorney in Owings Mills, Maryland, and has been for years. When you need help with your family law case, turn to no other than the best. Contact us now to get started with a 30-minute consultation.