Divorces can be scary and overwhelming. Few people want to sit down with a divorce lawyer and discuss their situation. Emotions are generally high, so it is important you understand what to expect during your initial consultation. Review what to expect from your divorce lawyer, what you should do during a consultation, and how the process will unfold.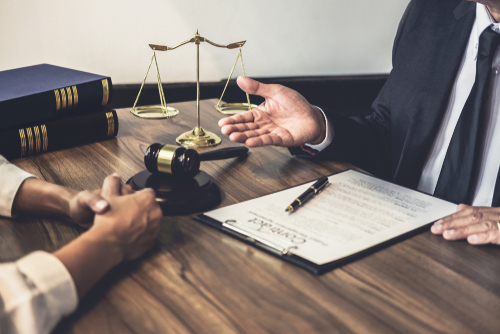 What to Bring
For your first meeting, you don't need to come armed with information. The purpose of the first meeting is to chat about the case, allowing your lawyer to gather information about the situation. It may, however, be helpful to bring copies of documents such as:
Recent tax returns
Paystubs
Bank statements
Other number-bearing documents
If you happen to have an incriminating love note, social media post, or recording, it may be helpful to bring that as well. 
An Overview
When you arrive, your divorce lawyer will give you an overview of what to expect throughout the process. The timeline for your case includes:
The divorce process
Division of assets and liabilities
Child custody
Child and spousal support
Attorney fees and related costs
Questions
You can expect to be asked a multitude of questions throughout the consultation. Preliminary questions generally pertain to names, addresses, phone numbers, dates of birth, and social security numbers for you and your spouse. Further questions typically pertain to the details of your current marriage and/or prior marriages. 
Your lawyer needs to know when you got married, by whom you were married, and where the marriage took place. Additionally, if applicable, they'll ask how your previous marriages ended.
Additional topics include:
Questions related to finances
Questions related to minor children 
Questions related to property 
The Game Plan
Towards the end of your consultation, after your lawyer has gathered enough information, they will explain your best course of action. They'll give you important legal advice as well as explain your options. If something is unclear, this is the time to ask for clarification.
Schedule Your FREE Consultation Now
At Alan L. Billian, P.A., we are ready to guide you through the process of divorce, and we welcome you to contact us to schedule a consultation with a divorce lawyer in Annapolis. With over 30 years experience, we can tell you everything you need to know about your divorce.