While prenuptial agreements aren't the most romantic thing to do before getting married, making one can provide personal and peace of mind for soon-to-be-married couples. Nobody ever thinks they'll end up getting divorced, but in case you do, prenuptial agreements can make the divorce process easier for every party involved. Take a look at what yours should include.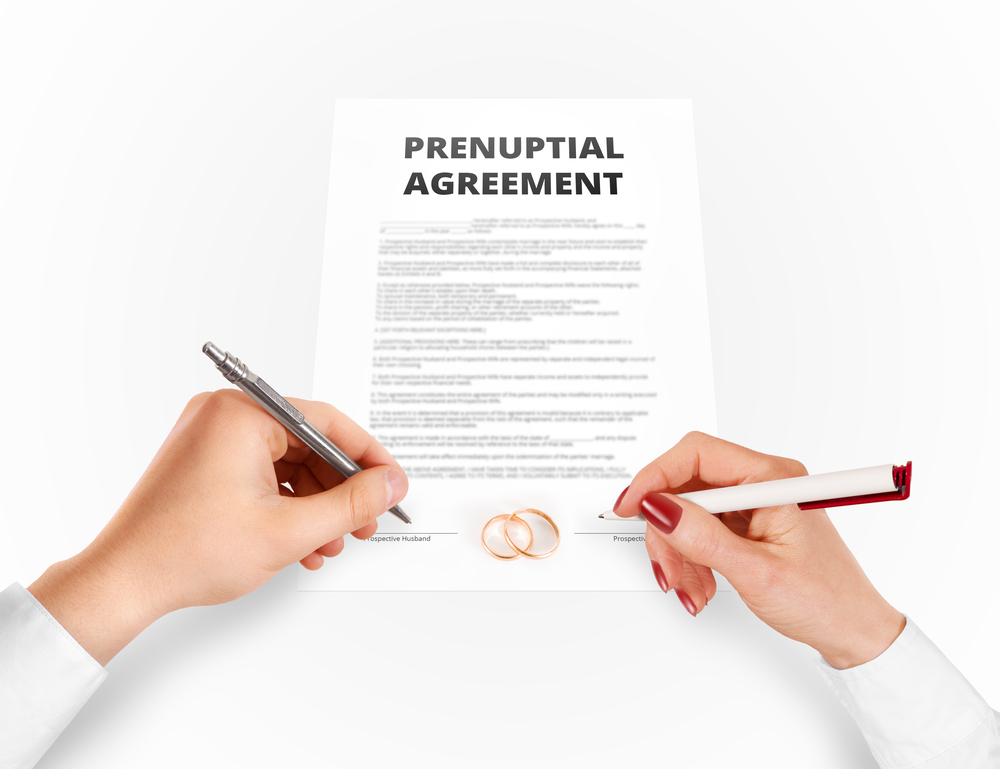 Asset Allocation
One of the most important things to include in your prenuptial agreement is how assets will be divided if a divorce were to occur. Most couples opt to maintain separate control over their personal assets. In your agreement, be sure to establish ownership over every possible asset. From family heirlooms to the family pet, it is better to establish ownership in the prenuptial agreement.
Debt Allocation
Problems with money are one of the most common reasons for divorce. In your agreement, you can establish who will handle which debt. This is especially helpful if one partner is entering the marriage with a lot of debt. If you want to ensure that you won't be responsible for your partner's debt if you were to divorce, be sure to address this in your agreement.
Protections For Estate Plans
Including provisions for estate plans allow you to decide what your partner can receive as part of your estate. It will also establish how your children will inherit property and assets. Do you have a family house you'd like to keep? How will you allocate future inheritances? Protections for estate plans can protect your personal assets from being combined with the ones obtained during the marriage.
Spousal Support
If one spouse earns significantly less money than the other, they may be obligated to spousal support after a divorce. A prenuptial agreement can limit the amount they are able to receive. You are able to add a provisional that can establish how much, if any, spousal support your partner can receive.
Ready to Create a Prenuptial Agreement?
If you are ready to protect yourself, let Alan Billian help. We will represent you, ensure that the agreement is fair, and ensure everything is written clearly to avoid problems later on. As a family lawyer in MD, we know what it takes to make a great prenuptial agreement and can help make yours be the best it can be. Give us a call or click here to get started.