When you get divorced, it ends your marriage. Annulling your marriage, on the other hand, is as if your marriage never happened. Divorce and annulment are not interchangeable, and an annulment is usually harder to attain. For those looking to annul their marriage, here are some things you need to know.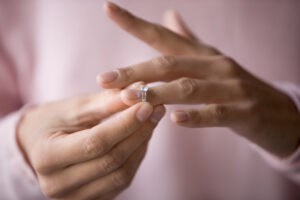 What is an Annulment?
An annulment is a legal procedure that cancels a marriage. Unlike a divorce, an annulled marriage is erased from a legal perspective. It declares that the marriage never technically existed. However, although an annulled marriage is legally declared null and void, the marriage records remain on file.
Grounds for an Annulment in Maryland
To have your marriage annulled in Maryland, you must prove that you have grounds for an annulment. Some of the grounds for an annulment in Maryland include:
● One spouse coerced the other to get married
● One spouse is mentally incapable of getting married
● One spouse had a living husband or wife at the time of the marriage
● One spouse defrauded the other to convince him or her to get married
● One spouse is under 18 and didn't get parental consent, or the underage spouse is 15 and pregnant and didn't have parental consent
● The spouses are more closely related than first cousins
Additional Requirements to Annul a Marriage
After a spouse has claimed grounds to annul a marriage, they will still need to fulfill additional requirements, depending on the grounds. For example, if a spouse wants to annul the marriage based on the grounds of coercion, they will need to prove that the coercion existed at the time of the actual ceremony. If the spouse wants to annul the marriage for fraud, they must prove that the fraud affects the health or well-being of the parties or the offspring of the marriage. Speaking to a Maryland divorce lawyer is the best way to find out if one has grounds to annul their marriage.