Estate planning is not a one-size-fits-all endeavor. It's a dynamic process that should evolve with your life's changing circumstances. Certain life events serve as natural triggers to revisit and create or update your estate plan. Take a look at these pivotal life milestones when estate planning becomes especially essential. By recognizing these moments, you can ensure that your legacy is protected and your loved ones are provided for according to your wishes.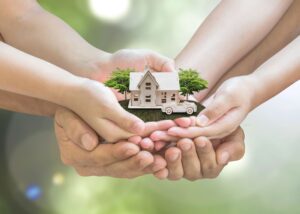 The Present is the Ideal Time
Estate planning is not a matter of waiting for the right moment; it's about seizing the moment. The future is uncertain, and none of us can predict what it holds. Therefore, regardless of your circumstances, the present is the most opportune time to embark on the estate planning journey.
Marriage
Marriage is a significant life event that should prompt the creation of an estate plan or a revision of an existing one. Whether you're blending two families or entering a first marriage, an estate plan can clarify the distribution of assets, outline spousal support provisions, and provide for your spouse's financial security in the event of your passing.
Parenthood
The birth or adoption of a child is a profound moment that necessitates estate planning. Parents should establish guardianship provisions for minor children, specify their education and healthcare preferences, and ensure that their children's financial well-being is secure in case of unforeseen circumstances.
Divorce
Divorce is a life-altering event that warrants a thorough review and adjustment of your estate plan. It's vital to update beneficiary designations, amend your will, and revise power of attorney documents to reflect your post-divorce wishes accurately.
Retirement
Retirement marks a transition to a new phase of life. During this time, it's crucial to reevaluate your estate plan to align with your retirement goals. This may include adjusting asset distribution, revising trusts, and considering healthcare directives and long-term care plans.
Accumulation of Wealth
As you accumulate assets and wealth over time, your estate plan should reflect these changes. Ensure that your plan adequately addresses asset protection, tax planning, and the distribution of your estate in a manner that aligns with your goals and values.
Business Ownership
If you own a business, it's vital to integrate business succession planning into your estate plan. This can involve specifying how your ownership will transition in the event of your incapacity or passing, ensuring the continuity and stability of your business.
Health Changes
Significant health changes, such as a serious illness or injury, should prompt a review of your estate plan. Establish or update advanced healthcare directives, living wills, and power of attorney documents to ensure that your medical and financial affairs are managed according to your preferences.
Start Planning with Billian Law
Estate planning is not a static process; it's a reflection of the dynamic journey of your life. Here at Billian Law, we understand the complexities of creating a comprehensive estate plan. That's why we make it easy for you to do by explaining the process and helping you navigate through it one step at a time. If you're ready to start estate planning, contact us now for a free 30-minute consultation.