We've all heard the commercials on the radio, or heard of a firm where they will only represent men, or only represent women. People ask us, all the time, do you only represent one group?
The answer? A resounding no. Here's why: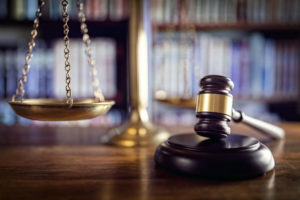 We're All Created Equal
At Alan Billian, PA, this is something we firmly believe. We believe everyone deserves to be represented honestly and ethically—regardless of gender, creed, race, sexual orientation, or any other factor. Choosing to only represent one group is something we refuse to do.
A Lawyer Who Will Fight for You
When dealing with divorce and custody issues, you want a Maryland family law attorney who has your best interests at heart. Divorce and custody issues are difficult; we understand each situation is unique, and treat every client as an individual.
When choosing an attorney to represent you, it is important to find the best fit for you; someone who shares your philosophy, someone who you are comfortable working with; someone who understands you and your case's needs.
A Lawyer With Your Interests at Heart
It is important to choose a lawyer who is outcome oriented, who is looking to do their best job for you, not a firm looking to squeeze every penny out of you before settling and not a firm that preys on your emotions.
Choose a lawyer that will protect your best interests; who isn't afraid to go to trial if it is the necessary option for getting you the best possible outcome.
We Don't Discriminate, We Litigate!
You don't need a "shark" or a firm who "just represents men", or" just represents women". Choose the firm that best represents you. Choose Alan L. Billian, P.A., today!
No matter who you are, give us a call at 410-889-5500 for a free consultation or to answer any of the questions you may have.