Divorce is never a pleasant experience. It is liberating at the end, but the whole process that takes you there can be painful if you are approaching it the wrong way. At Alan L. Billian, P.A., we believe in separating happily—we even wrote a book about it. Our Owings Mills divorce attorneys are happy to share a few tips from our own experiences on how to make your divorce go as smooth and stress-free as possible.
Forgive and Move On
No, it's not easy, but it's possible. Remember that you are in control of your future, and it's up to you to keep holding the grudge or leave the past behind. Mutual collaboration is important in a divorce, and it's difficult to achieve when one or both of the spouses is filled with anger and resentment. Consider this: if the divorce came as a surprise to you, it's likely that your spouse has moved on a long time ago. It's not fair that your wife or husband has kept you in the dark about their true feelings, but there is nothing you can do to change it. If you find within yourself the power to forgive, you will have a much less stressful divorce.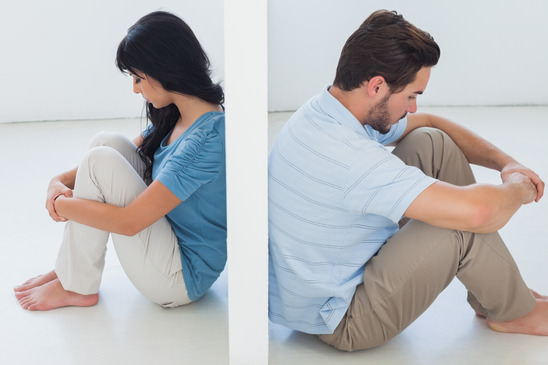 Work Together
Divorce is often portrayed in media as a fight or a scandal, but it doesn't have to be that way. Movies and TV shows like drama, so they often depict divorce in a courtroom where lawyers work hard to get their client the biggest chunk of the estate. But in reality, you don't even have to go through litigation. If you and your spouse agree to work together, you can negotiate the terms of your divorce via mediation, collaborative law or a four-way conference. This is also referred to as "uncontested divorce," when every matter is settled between the two of you, so no external judgment is needed.
Choose an Attorney You Can Trust
There are many divorce attorneys in Maryland, and it's crucial to find the one you can trust. If you don't trust your attorney, you are likely to withhold certain information that could be important. You might think that this embarrassing fact will only hurt your case, but your attorney might be able to turn it into something positive—but only if you tell them first. During your initial consultation with the attorney, you should be able to tell whether you feel comfortable confiding in this person. If you don't, then look for someone else, because the success of your divorce case largely depends on your honesty and your attorney's ability to maintain confidentiality.
Manage Time Wisely
Time is one of those resources you can't replenish. Once it's gone, it's gone. Not to scare you, but some divorce cases are known to last for years, putting the lives of both spouses on hold. There are two key aspects to managing your time wisely. First of all, respond fast to and make the most of every communication with your lawyer. Send the requested files right away, don't be late for meetings and don't procrastinate. Second of all, choose your battles. Sometimes, in the end it's better for you, your life and your sanity to let your spouse have what they are asking for, if it's a reasonable request. Instead of spending months (or years) fighting over who gets what, you can choose to settle for less and start enjoying your freedom.
Think About Your Children
If you and your spouse have children, consider their future and well-being before you do anything. When you have your child's best interest in mind, you are on the same page with the judge. Custody can be one of the most painful parts of the divorce, both for parents and for children. Putting your own ambitions and pride aside will help you focus on what's important and make the right decision.
Want to learn more and read some interesting stories from our years of practice? Get our book: Happily Separating: The Alan Billian Way to an Amicable Split.